Benefits of eCommerce Subscription Models for Customer Retention
---
The subscription-based business model in eCommerce is getting more popular by each day. It is one of those exceptional customer-friendly models that can remain consumer-centric while simultaneously improving your business' sustainability.
Statistics show that around 15% of online customers have subscribed to eCommerce subscription services within the span of a year. The popularity of eCommerce subscription models has been growing over the years and for good reason.
In this article, we will take a look at some of the major benefits the eCommerce subscription model has in improving customer retention for businesses.
What is an eCommerce Subscription Model?
In short, a subscription model in eCommerce is a business model allowing customers to subscribe to certain services or products that they want, which are delivered to them at fixed intervals of time, with subscriptions lasting between a certain time duration (monthly, yearly etc.). Many eCommerce brands, streaming services and eCommerce loyalty programs employ the subscription model to engage customers.
Dollar Shave Club, a California-based grooming products brand, uses the subscription model to its best potential. They have very flexible and innovative subscription plans, and quality products, which strengthens their subscription-based eCommerce business model. They offer benefits like home delivery for a small subscription fee. DSC's success lies in providing great value in exchange for subscriptions.
Benefits Of eCommerce Subscription Models:
Subscription models can take various forms and assist with different aims of a business. The major element common to them is that they all address certain customer needs and problems. The subscription model, while strategically addressing these needs, provides some great benefits to businesses. These are the five major benefits of having a subscription-based model in eCommerce.
1. Return on Marketing Investment:
There is good potential for a newly acquired customer to end up making repeat purchases. That is if you play the cards right.
Since customer acquisition is an essential marketing goal, and an expensive marketing goal at that, you need strategies that bring repeat customers. You can use a subscription service, where your return on investment is certainly better. Your acquired customers are more likely to make multiple purchases after a subscription. This can be done by including clever features like "auto-restock" options.
2. Better Customer Retention:
Higher churn rates can badly hurt an eCommerce business. When you lose customers after one or two purchases your business is negatively impacted by this wavering loyalty. Better customer retention can be achieved with an eCommerce subscription business model.
As customers subscribe, in a way they are committing to your business and are most likely to buy more from you down the road. Therefore, in ideal conditions, customer retention will be positively impacted by employing the subscription model. Also, with subscription eCommerce, you can cut short the marketing and sales costs that businesses usually spend a lot on, in traditional retail business models.
3. Easier Inventory Management:
An optimized inventory lowers the cost for businesses. And for this, you need foresight into what you might need in the future. With a particular number of subscribers, you know the inventory you should have in order to meet the requirement, so you can stock up as needed.
When you have a clear number of subscribers, you know how many products you need in stock. With a subscription model, inventory management gets easier, and you have a clearer picture of the affair, compared to traditional retail business models.
4. Low-Cost Shipping:
In a subscription-based model, your customer expects to receive their orders based on a schedule. With subscription fulfillment, you have an option to ship products whenever you want, as long as you stick to the schedule when delivering.
This means that, even if you opt for slower, lower-cost ways of shipping, the customers won't be bothered about it as long as the product reaches them in the expected time.
5. Better Retail Margins:
Good retail margin can be a result of either selling for an increased price or by reducing the cost of marketing and selling. Whatever the case, having a subscription business model reports better retail margins compared to traditional models. This can be due to several factors and benefits combined, like lower costs due to better opportunities for optimization, consistent sales for better profits etc.
You can add together several products as a package for a "box" subscription, and set a better price. Or optimize inventory, shipping, packaging etc. to run the business more cost-efficiently.
How Does the Subscription Model Boost Customer Retention?
Makes for Easy Shopping
Only the customers know the real complexities of their purchase journey. The funnels they have to go through, the procedures, the amount of consideration needed for each transaction and then having to pay each time for each purchase. For products that customers find themselves purchasing often, this can be a cumbersome and repetitive task. Here, subscriptions simplify and ease the purchase process so the customer doesn't have to go through it each time.
Subscription-based models in the eCommerce business offer a system in place, like an autopilot mode. Whenever a customer subscribes to a brand, they sign up to receive products that they need at set intervals. Knowing that they will receive these products on time, they don't have to go through the process of making an entire purchase from the very beginning.
By paying once for the subscription, customers are guaranteed that the product will be delivered to them on time, over the duration of their subscription. This relieves customer anxiety and makes for an easier, relaxed shopping experience.
More Lucrative Purchases
Incentives and bonuses tend to work wherever they are employed if done the right way. An obvious trait of customer psychology is that they are always on the lookout for the best deals. Your subscription model will appeal to this if your subscription offers better value than a typical one-time purchase. Customers have more to gain from subscribing and they continue purchasing from the business, cementing brand loyalty.
Leverage the entire customer psychology of buying products together to be able to avail of certain benefits, deals and offers as they are good enough incentives. These offers can be the obvious price discounts people expect when subscribing to buy products together or more lucrative deals like special discount coupons. Say a customer opts for a longer subscription period of 6 months or 9 months. You can offer an exclusive discount coupon or free shipping for them, something that you wouldn't offer on a shorter subscription plan.
Recurring Notifications
Staying on top of the customer's mind means that as a business you are moving closer to improving customer retention. There are several ways to do this and notifications are one of them. Notifications are incredible tools when it comes to grabbing customer attention, but sometimes they can be irritative. One of the benefits of the subscription business model is that the notifications sent out always tend to be relevant.
As customers set a time duration for the subscription, they expect related updates. The customer will be constantly sent reminders about their weekly or monthly delivery, their subscription period's ending, newer subscription plans, offers and discounts etc.
With recurring reminders, you can ensure that the customer will continue purchasing while successfully grabbing customer attention.
Understanding Customer Needs
As businesses are more committed to customers in the eCommerce subscription model, they by nature, are closer to their customers than companies that use traditional one-time retail marketing models. This closeness puts companies in a very advantageous position, providing valuable insights into customer needs.
Let's say, a customer buys a particular type of breakfast cereal from a company for six months on a subscription. Now you know that the customer is looking for quick breakfast options, maybe something complimentary to cereals. You now have a very useful insight in your hands, that opens up various opportunities. You can now upsell and cross-sell similar products based on their interests; show alternative cereal brands, promote other related products like fresh milk cartons, Breakfast bars etc. As customers browse and explore more items from your store, this effectively boosts customer retention.
Use Subscription eCommerce to Grow your Business
It's evident that the subscription model has some exceptional benefits when it comes to eCommerce businesses. The eCommerce industry sees more businesses popping up each day, and the struggle to retain customers is not getting easier. With better customer retention a business has a higher chance of getting repeat sales. Investing in the best retention strategies is, therefore, the most sensible thing for a business to do to boost profits and grow. Subscription models act as engaging strategic systems for carrying out business across various channels while improving customer relationships with the business.
Knowing all of its benefits, it's now time to actually grow. To easily set up a subscription model for your eCommerce business, you will need a hand.
Get started with Appstle Subscriptions to set up an eCommerce subscription model!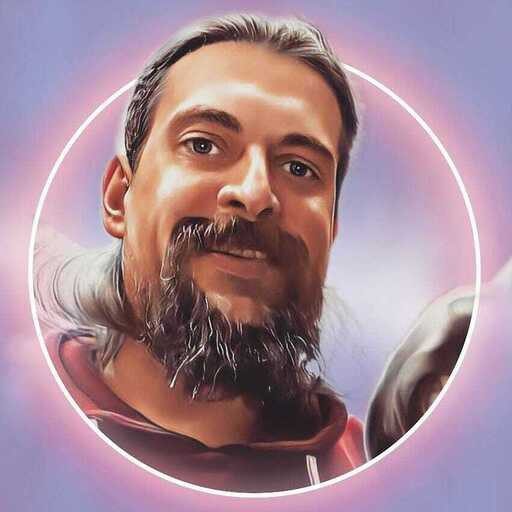 Vanhishikha Bhargava is the Content Marketer for Appstle Solutions. You'll always find her creating content or reading up on the industry with a cup of coffee in hand, which makes her anxious at times! But stay tuned for insightful pieces. Always.
---
---