How to find the best translation solution?
---
Are you looking for a Translation solution for your business? Then, you are probably wondering how to find the best one. The truth is, there is no one "best" translation solution. The solution for your business depends on your specific needs and objectives.
According to Shopify, 35% of the traffic comes from international visitors! Almost 80% of international buyers strongly prefer to browse an ecommerce store in their native language, and a staggering 92% of those visitors want to browse and buy in their own currency and prices. Shopify 2021.

So what are your priorities? Are you looking for a Translation solution that is high-quality and accurate? Or are you more concerned with price? Maybe you are looking for an app that is fast and easy to use. In any case, you need a proven solution with quality support.
In the following, we will discuss how to find the best Translation solution for your business by considering three important factors: Price, Performance, and Service.
Why translations are important for your business?

As the world becomes increasingly global (~ 4.66 billion internet users worldwide 2022), the need for professional translation services will continue to grow. Businesses of all sizes are seeking to find the best way to communicate with their customers worldwide. With 80% preferring to buy from a store in their native language, the benefit of professional translations becomes obvious.
Optimized customer satisfaction (UX)
Increased sales & Improved efficiency.
And when done correctly, professional translations can help you tap into new markets and reach new customers. Whether you are already doing business internationally, or planning to expand your business into new markets, the right translation tool is essential for success.
What are the three main criteria? – Price, Performance and Service.
Price – Getting the best service for the right price is crucial for e-commerces businesses. Whether your budget is low or high, you always want optimal results! Most common pitfalls are high monthly subscription fees, or other recurring costs (for e.g. paying for automatically translated words).

Performance – The cheapest solution may not always be the best. But sometimes it is! How good are the translations? How responsive is their service, and how much will I pay? Make sure to test out the solution with a few different types of content ( images, text, and third-party apps) to get a full sense of its performance.

Support & Service – Service does include the app perfomance overall, but also captures the actual daily support needed. The truth is, sooner or later you wil face issues with your app and/or service provider. That is where the value of a skilled and dedicated support team comes into play!
The Best way of testing is to simply install the app. Reach out to the support and give it a try.

Shopify API compatible translation apps: https://apps.shopify.com/collections/apps-for-store-languages
Human or machine translations?
There are several elements to consider when deciding whether to use human or machine translations. In general, professional human translations are more accurate and nuanced than the machine is. But it is also more expensive and time-consuming, usually. Automatic translations are less accurate, but are faster and cheaper, in general.
Aspects to consider:
Purpose of the translations
If you need a highly accurate translation for an important project, human translations can be the best solution. For a drop-shipping store with a multitude of products, AI machine translations probably be the preferred choice. (Due to the time and money invested)
Nature of the text
Some texts are very difficult to translate, such as legal documents or technical manuals. It even becomes more difficult with custom code and/or setup. (e.g. CSS, HTML, or 3rd party apps). In such cases, human translation and support is usually the necessary solution. Other texts, such as news articles, or simple marketing materials, can often be translated by AI alone.
How can you find the best translation solution for your business?
As mentioned, there are a few things to keep in mind when choosing the right translation solution for your business. What do I need to translate? E.g. texts, images and videos. In Summary:
Quick and accurate translations?
Cost Efficient? (Best price and service)
Improved communication? (Excellent support and reputation)
Always compare the results and map them to your business.
Quick and accurate translations are essential for businesses that need to communicate with customers or clients in multiple languages. Increased efficiency is another benefit of using translation apps.
Customer service
Customer service is one of the most important aspects of any business to provide the best user experience (UX). One if not THE key element for conversion! At langify, we believe that it is important to provide our customers with the best possible experience. Therefore, our whole team is always happy to help.
Here some customer reviews

Since 2013 developing and optimising the translation app service and support has been our mission and key for sucess. Develpoment is the Expertise and Support the Excellence!
Conclusion
Ready for the online world of tomorrow? With roughly 4.66 billion internet users (2022), demand for professional translation is increasing. Start finding your target customer and their language(s). Then find the right solution by comparing the key aspects. (Price, Performance & Service)
Finding the right balance and harmony is the key! By identifiying your business essentials needs, demands and potential. In special regards towards growth and internatinalisation, for world of today and tomorrow.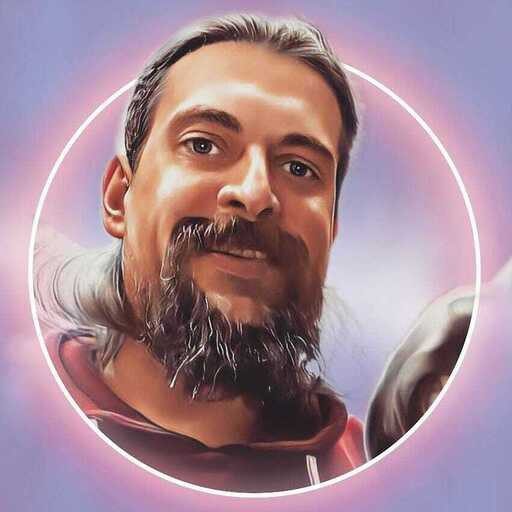 "Business is the profession. Harmony the passion."
Connecting people and customers is the key. In e-commerce & general. Tones & Music are a wonderful communication tool. Only 7 tones define it and are understood all around the world
---
---