Shopify markets – localization, translation & solutions
---
What is Shopify Markets, and How Does It Work?
Shopify Markets, as its name implies, is Shopify's relatively new feature that allows you to sell in multiple different markets. Launched in 2021, Shopify decided to introduce Shopify Markets as a new way for Shopify sellers to reach a higher number of customers from different areas in the world.
Shopify calls it "the future of international commerce" as it crosses all borders and allows Shopify users to sell to customers from anywhere. Using this tool, you can gain more insight into international markets, set up and launch an international store, then follow up and keep your store up-to-date with the current markets.
If you want to have an effect on other people, you first have to speak to them in their language

Kurt Tucholsky
Did Shopify Markets change global selling?
Global selling is nothing new. Sellers have been creating international online businesses for some time by now. Reaching and shipping to customers around the globe. Though, it was never an easy process. In the past, you needed to incorporate several features and figure it out on your own.
Shopify Markets has made it much easier and smoother. You can now create a multilingual store right from the Shopify dashboard, which was not previously possible without specialized apps. You had to follow complicated steps, convert currencies, and develop ways to track your international market performance.
Why Shopify Markets?
The primary aim of Shopify Markets is to help Shopify sellers go global. But instead of you having to create an international store from scratch, Shopify Markets does that for you.
Shopify Markets also works for all Shopify plans (Basic, Shopify, Advanced, and Plus plans), but has special features included exclusively with the Advanced and Plus Shopify plans. Additionally, the transaction fees for international selling with Shopify Markets are worth it, with Shopify charging a 1.5% fee when the payment is converted to the customer's local currency, along with a 0.85-1.5% additional fee per order when duties and import taxes are calculated, depending on which payment provider was used.
Here are some of Shopify Market's main advantages:
A single store – You don't need to manage so many platforms and different stores with Shopify Markets. You do all that from the same Shopify dashboard.
Sell to anyone – anywhere! There are no limits to where you can sell with Shopify Markets, so there are no limits to who you can sell either. Basically, your market is the whole world.
Easy and simple. Shopify Markets was not just developed to make international selling possible, but also to make it as easy as can be. With just a few clicks and a straightforward interface, you can have an international website up and running in no time.
Customization. One striking feature of Shopify Markets is that although you can sell internationally from your single Shopify store, you can still make the shopping experience for each of your markets special. There are no limits for how much you can personalize each translated version of your website with Shopify Markets. It's up to you and your team!
Optimization. Shopify doesn't leave you hanging. When you create a multilingual website, you get to edit the metadata and SEO features to get the best reach out of it. This allows you to truly expand within the different markets you're approaching.
Customization: the name of the game
What stands out the most with Shopify Markets is the customization of the buying experience. You can customize each feature of you Shopify store according to the market you're targeting…
Language. Well, this one is obvious, and it's the main umbrella all the other translations fall under. Just remember to translate all your website text (such as introductory content and shipping information), not just the products!
Currency. It's hard to make a purchasing decision in a currency you're not familiar with. Make sure your website displays prices in your customer's local currency by adding currency conversions.
Domain. Having international domains helps optimize how you show up in search engines. That way, the right traffic (by the right people) will reach you.
Payment method options. This is an often overlooked feature, but it's as important as can be. You wouldn't want to have the commonly used payment methods in your original country be the only ones available for international customers. Customizing your website's payment method options means identifying which types of cards, online payment platforms, or other payment forms (cash, crypto?) your customers enjoy using most in that area. It goes without saying that these methods should be convenient for you too, of course.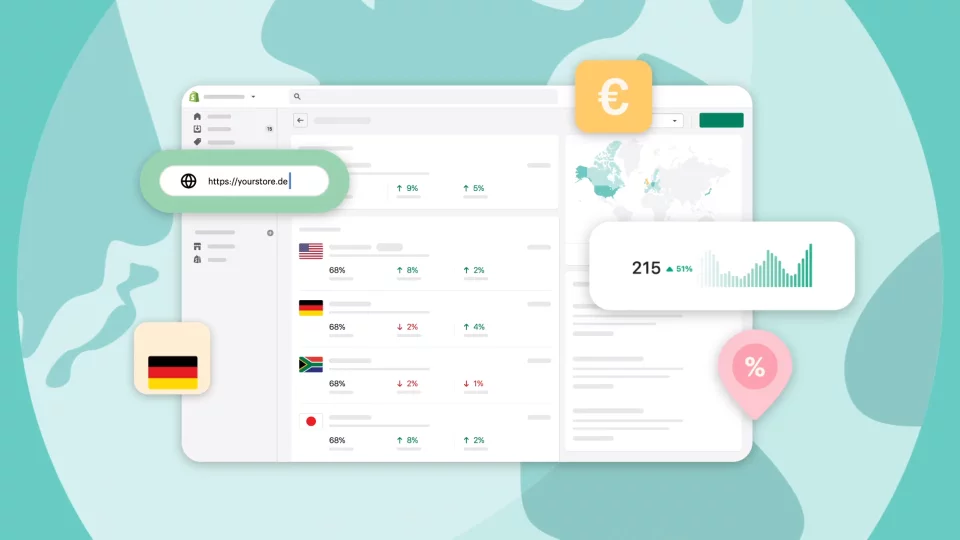 Customization is key when it comes to familiarizing your store for your customers and making your store as welcoming as possible. If it looks like home, you've done it right.
"Can I do it on my own?"
With the launch of Shopify Markets, it has been much easier for shop-owners to start a multilingual website on their own, without any help. But even though Shopify Markets has made that possible, it's definitely not ideal. Starting the process of adding multiple languages to your Shopify site from beginning to end is hectic and complicated. It's also incredibly time-consuming and takes quite the effort, especially when there are automated systems for that.
The audience applauds fireworks, but no sunrise.

Friedrich Hebbel
Langify has been developed for this exact reason. It was created in 2013 when an "easy way" to create a multilingual website was unheard of. The app quickly became a worldwide success as the original Shopify-compatible translation app. Langify's popularity speaks for itself, but the story of how it began is even better.
With Langify, you can avoid navigating through the complex systems related to translating your website (or trying to!) We take care of all of that. Our interface is super easy to use, and it's set up just like Shopify, so a few clicks is all you need to get started.
Translating with Langify goes like this. You add the languages you want, then translate each piece of content you have. You can then directly publish your translations. The exact steps are outlined here. And the best part is, Langify's customer support team members are at your disposal to help you figure it out at every step of the way.
So the answer is: yes, with langify you can translate your whole langify store. Automatically, with manual correction and awesome support.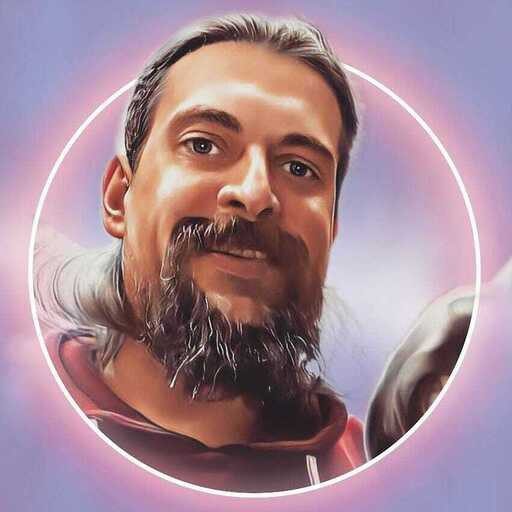 "Business is the profession. Harmony the passion."
Connecting people and customers is the key. In e-commerce & general. Tones & Music are a wonderful communication tool. Only 7 tones define it and are understood all around the world
---
---