Media Translation | langify
---
How to translate your media on your website (Images & Video)
Translating your Shopify store is one thing, but translating your entire website is another. To optimize your user's experience, it is necessary to communicate your media translation as well. Images, videos and graphics.
When we say media, we usually talk about images, graphics, and videos that you have on your site. These usually help customers navigate through it and understand it better. So how is it possible to translate all that media properly? Imagine that all images and videos have a language too! Google reads it as the alternative "alt" text in order to index the content accordingly. With langify you can easily translate the images and video themselves. As well as the search engine relevant "alt" texts…
Why should I translate media?
First rule of business, you need a product people want to buy.
Second rule of business, inform your customers about it!
In e-commerce, that is as natural as impossible.

Hence, to increase your sales, an essential factor is the media on your website. Media translation has multiple positive effects:
First, it feels more personalized. Having your Shopify store multilingual is to make your customers feel welcome. Without translating your media as well, that's not possible. Always providing the best customers and buyers experience is the key,
I'm just as proud of what we don't do as I am of what we do

Steve Jobs
A very practical example is a blind person. Without the alt text of an image or video, that person is less able to navigate your website. As the alt text is read out on that computer for the blind to see (the read-out by the computer).
When making sure you've made each version of your website suitable for each culture. You're guaranteed to improve your customers' perception and user experience of your store.
It's easier for international customers to navigate through your website. The goal should always be to make the purchasing process as easy as possible for your potential customers.
Imagine an international customer going over your store items. Shopping in their own language, and then come across an untranslated infographic? Not only will they miss out on the potentially valuable information you've presented, they will also feel like this website wasn't really meant for them. And more often than not, they'll leave your website. Which leads us to…
Your SEO depends on your translation quality. If customers leave your shop due to its lack of personalization, your site won't look good to search engines, and you'll have a lower ranking. Further, search engines also do not like only partially translated websites. So you won't show up to your target customers if you don't make sure you've gone over your site's details. Translate everything, so you don't have to worry about that.
How Langify can help you with media translation?
For simplicity, let's suppose you want to translate an image. But the process is similar for other types of media you might have (such as videos, graphics …).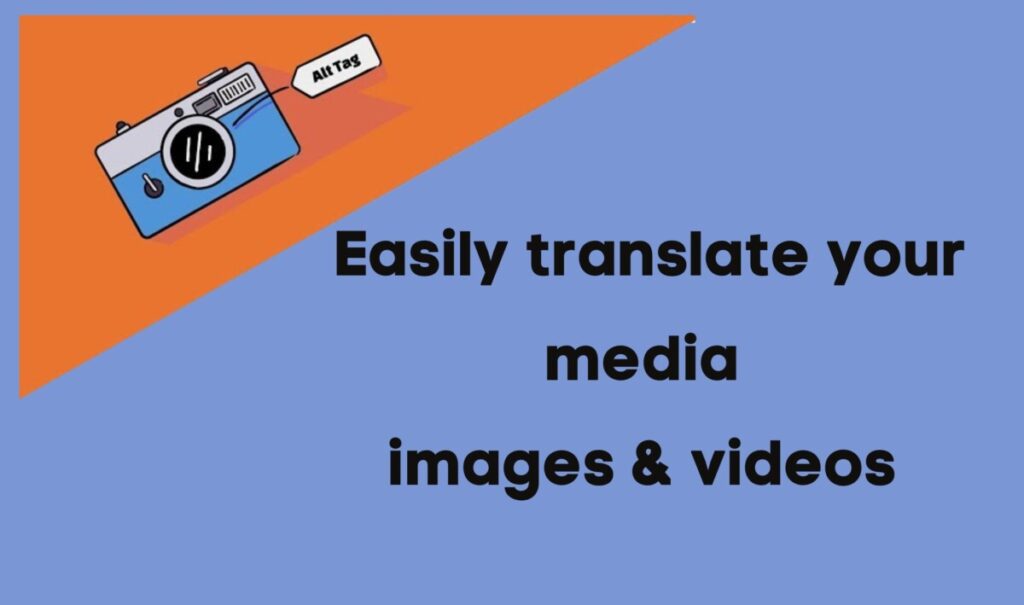 First, you need to remember that there is more to an image than what you see on the website. Therefore, when translating your media, you need to make sure to also translate:
Images themselves: Potential text you have on the image.
Image alt-texts: Your SEO reads your website's metadata, and that includes your image's alt-text.
In order to look good to search engines, you need to translate that too.
Don't worry, it's less complicated than it sounds. Keep reading to find out how exactly you can translate those parts of your image.
How does media translation work?
Translating your media really isn't that different from translating everything else on your website. When you learn to use Langify's dashboard and go over the process of adding several languages to your website, it's much easier for you to know how to translate the media itself. Just open the image section in your app.
These are the basics:
After you've opened Langify, you need to access the "Products" section on the left of your screen. There, you will find an "Images" bar where you can upload the images you want to translate. From there, it's simple; you just need to convert that image into a version for your translated webpage. If you need more details and a how-to guide on how to proceed, click here.
The cost of untranslated media
At the end of the day, it's really hard to find a website trustworthy and convenient when it's not consistent. It's also not very professional to welcome customers to a version of your website they can understand and then show them a video spoken in your original language, for example.
Don't always walk on the mapped path, which only leads where others have already gone

Alexander Graham Bell
Translating your website is no longer just an option. It's simply another part of the steps required to have a multilingual Shopify store. Start your free 7-day trial with Langify and leave the hard part to us!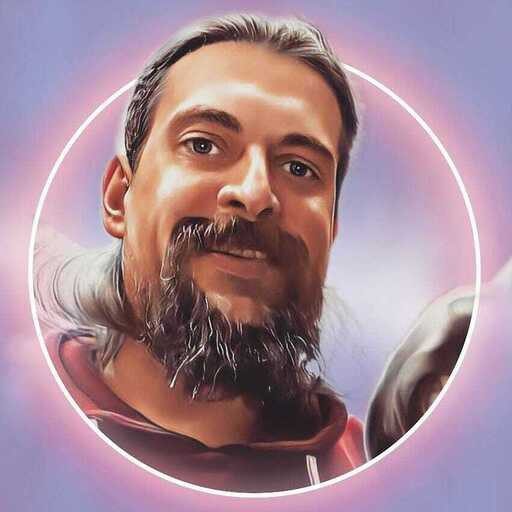 "Business is the profession. Harmony the passion."
Connecting people and customers is the key. In e-commerce & general. Tones & Music are a wonderful communication tool. Only 7 tones define it and are understood all around the world
---
---