What is a Localization Strategy And How To Do It Right?
---
To understand why your store needs a localization strategy, you first need to understand what localization is. It's not as complicated as it sounds, though. A Localization Strategy is customizing your website for different customers based on their location. Adding multiple languages to your store – i.e., creating different translations for your site – is the first and essential step for selling in different locations. The steps are simple, and they're even easier with an interface like Langify's.
Shopify already offers you the option to add several languages to your store. After you've chosen some, you can use Langify to automatically translate the content on the different pages of your store. Start your free 7-day trial and see how it works for yourself. You can also find more details on how to start translating here.
Why should I localize my Shopify store?
There are endless reasons why you should translate your Shopify store in a market like today's. Online customers want options, convenience, and as simplified a process as possible. Especially on a shopping platform working its way to become the top global selling platform.
If customers don't have the option of translating your store's webpage into their preferred language, then you are not providing them with the options they need. On the other hand, by adding multiple language options to your store, you are ensuring your customers understand what they're looking at. This makes them more likely to place an order. It also makes their experience after having placed it more pleasant, since they'd be able to access shipment and tracking details in their preferred language as well.
Localizing your store takes it a step further, though. You no longer simply give your customers the option of translating your store. When you've localized it, your store appears in their language from the start. This means that they are comfortable with the store's language right from the start, which makes it convenient and simple! How does localizing your store increase its convenience? Well, first, by translating your store, you ensure your customer gets a good first impression.
You can see how to translate your theme here. They see your first store webpage, the store overview and product descriptions in their own language. That makes them stick with your store! They then have an overall easier experience navigating through your whole store, so they have a more pleasant time placing an order, to equal more towards conversion.
your customers receive notifications and order details in their own language, they will grow more comfortable with your store, feel like it is more personalized to their needs, and be more likely to revisit it in the future and become a loyal customer.
All that is possible with the simple step of downloading Langify that you can take today!
What happens when you translate your store?
• Reach new markets
• Increase customers' loyalty
• Generate more sales
Your Localization Strategy
Now that you're convinced to localize your store, all you need is a strategy. A localization strategy is a way to curate custom experiences for your customers based on their location.
This means localization is about more than just translation! Your foreign audience doesn't just speak a different language, they also have different needs and wants. This is why localizing your store includes making it compatible for different customers on several levels.
The first level is the most obvious one: language. And that's what we've been talking about so far. You need to translate the content on your site so customers from different countries understand what you're selling. That's what Langify can help you do.
But there are a lot of translation apps for Shopify stores, and what makes Langify stand out is what it can do beyond translating your content. Of course, translation is the first step. It's how you'll communicate to your customers, after all! But there's more to it than that.
The Starting point
Here's what you need for an effective localization strategy:
– Translating your content to your target audience's language
– Culture, habits, and purchasing behavior of your target audience are key to
reach your target audience
You've got #1 covered. You can add multiple languages with Shopify and automatically translate them using Langify. Then, you can move on to #2. Your job would be to research your target customers and ensure the language you're presenting them your content in is most suitable for them.
But all that would be pointless without the proper SEO implementation. To get to the customers you want, you need to appear in their search results. You also need to redirect them to the appropriate webpage (the one in their language). You need hreflang implementation to make that possible.
Support & SEO
Luckily, SEO support is an integral part of Langify's monthly plan. While Shopify creates different webpages for the different translated versions of your site, Langify allows you to edit the hreflang tags easily right from the app's interface. In other words, you have a say in which content makes it to which customers.
Learning more about the different countries you want to start advertising to includes finding out which language they prefer. Certain countries might have different spoken languages even within them, so it's up to you to ensure the language you want to show is the one shown on the webpage your customers are redirected to.
International SEO is the final step in making your content available for a wider range of customers. There are many reasons why this step is so crucial.
International SEO is the final step in making your content available for a wider range of customers. There are many reasons why this step is so crucial.
Developing your Localization Strategy

As you probably know by now, developing your plan includes several factors you need to address. So to start putting your plan together, researching your audience is needed. You do this to make sure your shop and products are suitable for your target audience. Some things to research are whether there is demand for your product(s) and who your competition is in your geo-targets.
After that you'll be better able to decide if it is worth investing your time translating into that particular language or reaching that location. And, more than that, you can edit and customize your content on each of your translated webpages.
You'll also gain a better understanding of your competition so you can fill in the gaps and provide what they aren't. As a worldwide seller, you're going to need to stand out. Customers today expect exceptional shopping experiences, because they know they have endless online stores to choose from! Figure out your own brand identity and bring that to each new market you plan to sell to. Make sure that your offer make sense to the Geo Location you are targeting, accounting for the monthly average individual income and shipping options.
From there, just go for it. Start applying these tips, start translating, and start selling to new markets. But first – start your 7-day trial and make the whole process easier. Did we mention Langify offers you full-time customer support? You're never on your own!
Go ahead, go global!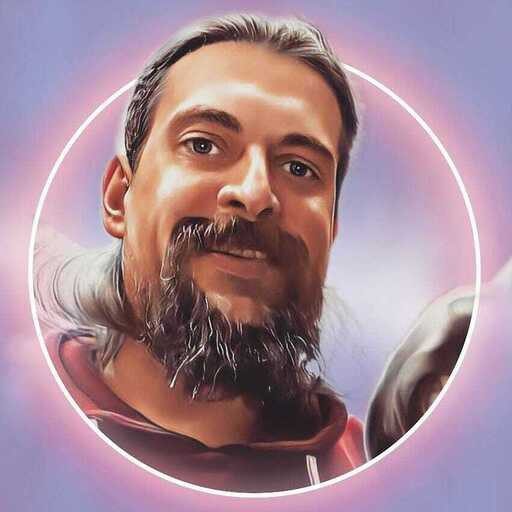 "Business is the profession. Harmony the passion."
Connecting people and customers is the key. In e-commerce & general. Tones & Music are a wonderful communication tool. Only 7 tones define it and are understood all around the world
---
---